*Milbon Hair Styling Set - Free Duffle Bag Deal!
Brand:

Milbon

Size:

Availability:

In Stock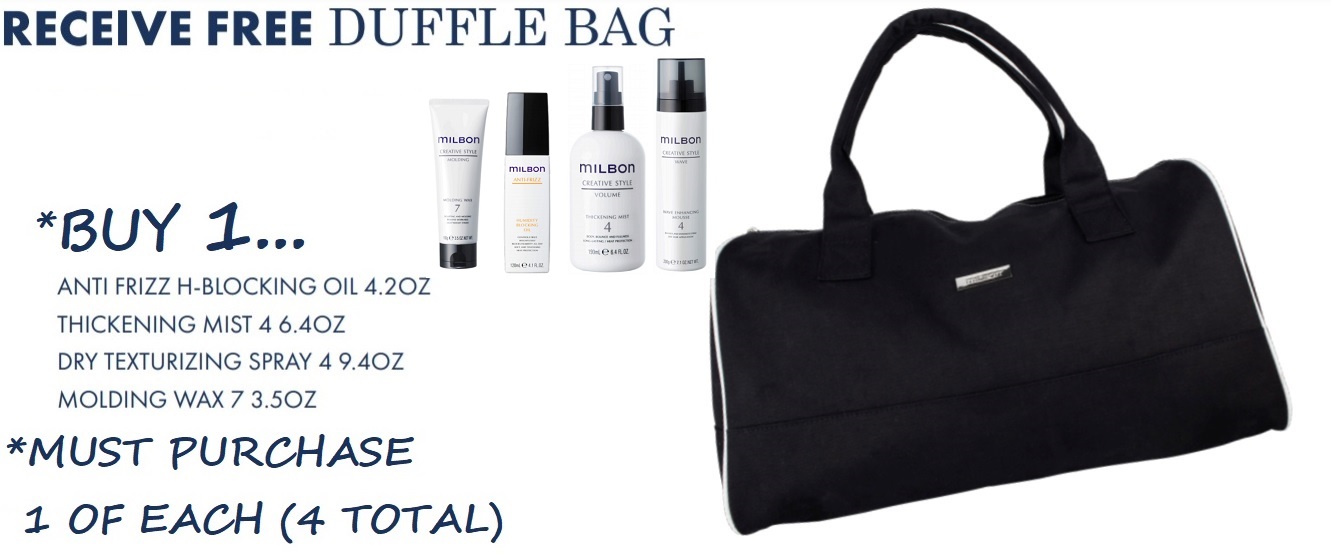 Molding Wax 7:
Exceptional spreadability means effortless application and enhanced control. A cutting-edge formulation that generates a breakthrough creamy texture, this Wax's light, reworkable finish allows for multiple styles throughout the day and still rinses clean.

Anti Frizz Humidity Blocking Oil:
Eliminate frizz. Advanced, featherlight formulation of 5 superior botanical oils (jojoba, argan, baobab, olive, and shea) locks in optimum moisture distribution ─ keeping frizz at bay. Also perfect for weightlessly defining waves and curls. Provides heat protection.
Thickening Mist:
Fortify hair while creating maximum volume. This Mist plumps up individual strands while adding elasticity for long-lasting, flexible hold. Infused with honey and shine-enhancing panthenol, it protects hair from heat damage and boosts control during blowouts—without ever getting stiff or crunchy.
Dry Texturizing Spray:
Create lived-in texture and volume for fuller looks. This multi-tasking invisible Dry Spray brings flexible grip together with a matte finish—while also absorbing oils to help extend styles between washes.